Orthodontics in Philadelphia
Orthodontics are an excellent way to straighten your teeth! While they are used to straighten teeth for an enhanced smile, they also help restore functionality to teeth, as well as your jaw and bite.
The American Association of Orthodontists (AAO) recommends that all children should have an evaluation with an orthodontist by the age of 7 regardless of how many teeth have erupted.
This is because orthodontists are able to predict if any structural changes will occur to the mouth that may impede on a child's bite and cause serious problems in the long term.
Candid Pro Aligners in Philadelphia
Candid Pro is a leading orthodontic tech company that offers revolutionary clear aligner treatment. Candid works with Dr. Shapiro to bring patients a convenient way to straighten their teeth.  If you're interested in a straighter, healthier smile, we can get you started with one quick diagnostic appointment.
Frequently Asked Questions What is needed?
A 90 minute appointment that includes:
A clinical exam to determine pathology
Full mouth x-rays if not done the current year
Digital scan of the teeth using an intra-oral scanner
Facial and intraoral photographs
What is included in the aligner kit?
Full set of aligners including your retainer
An aligner carrying case
A cleaning and whitening foam at 3% Hydrogen Peroxide. 
Chewies to help your aligners seat tightly on teeth
An aligner removal tool
Candid Monitoring device to scan every two weeks
CandidApp - which will come via email after your treatment is approved. 
Oversight from two clinical doctors, Candid's orthodontist and your dentist.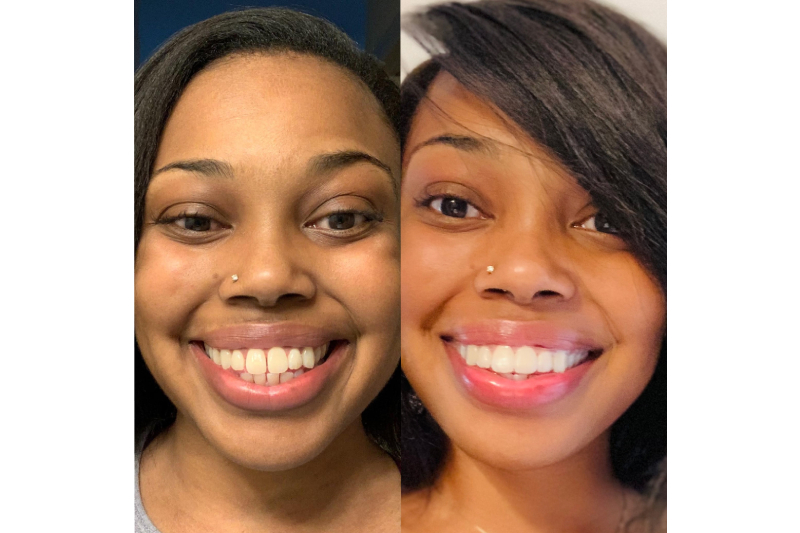 How does treatment work?
Once you get your kit, you will do your first scan and then start wearing your aligners for 22 hours a day. On your 14 day in each step, you will scan in with our Candid Monitoring device and our CandidApp.The orthodontist will get back to you within 24 hours with a response to let you know that you are ready to move on to the next step. If you are not ready to move on, you will need to wear the current step for another week and then scan again.
How does it feel?
You can expect a little tenderness as you get used to wearing your aligners as pressure is applied to initiate tooth movement.
Utilizing your chewies will help exercise the periodontal ligament.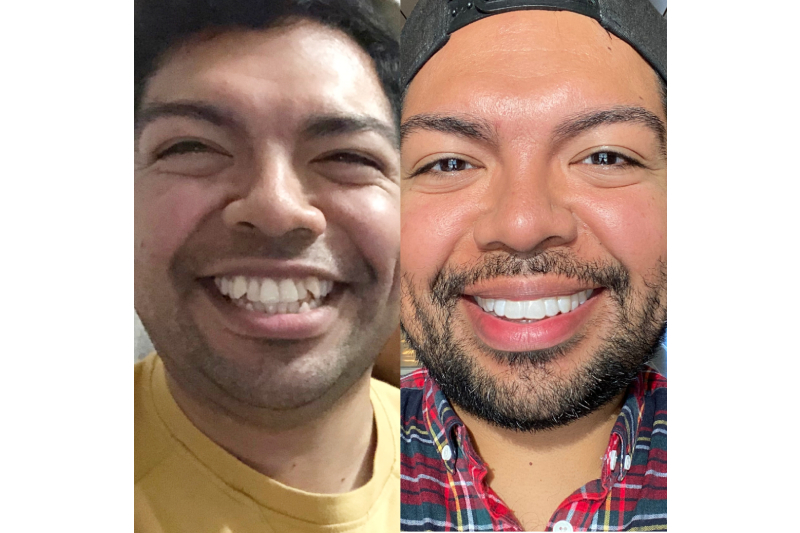 When will I get my aligner kit?
It usually takes 3-4 weeks for your aligners to show up at your door. Candid Orthodontists will create a treatment plan that fits your needs and outcomes and Dr Shapiro will approve the plan. Once the plan is approved, it takes about a week for production and shipping!
What are the clear aligners made out of?
All of our aligners are manufactured using tri-layer Zendura FLX polyurethane.

This material enhances patient comfort while enabling our aligners to impart sustained, gentle orthodontic forces over a longer period of time than other clear aligners.
Discuss Your Options Today!
Based on your budget and needs, we will be able to guide you in the right direction so that you are one step closer to obtaining the smile of your dreams. If you have any questions regarding orthodontics or if you want to schedule an evaluation or appointment, then please call our office at 215-673-1333